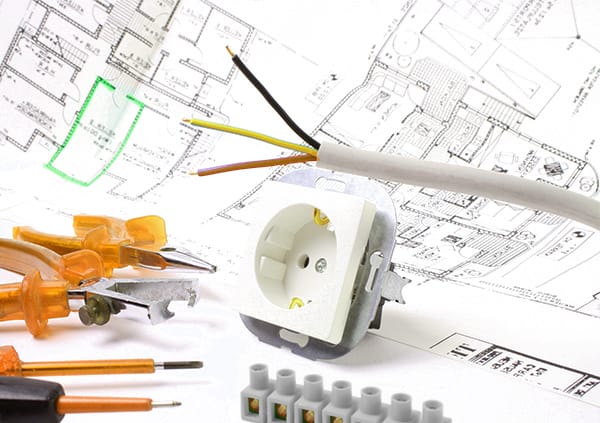 Broadly understood electrics, we design installations and electrical switchboards, service and troubleshooting. We will modernize and expand existing installations. Do you need a grounding or lightning protection system? we will make it for you. We carry out electrical measurements confirming the condition of the installation and its parameters.
We have extensive experience in the installation of basic, emergency and evacuation lighting. We will illuminate every area even in the event of a power outage using ATS reserve switching systems, power generators or UPSs. We make professional industrial cable routes, hide wiring under plaster or lay it in installation pipes.
Building a house?
We will provide you with a comprehensive service in the field of all electrical installations, from electrical installation through alarm installation, terrestrial and satellite television to intercoms and the Internet network. If you want to equip your home with a smart installation, think about it before starting installation work to adjust the wiring parameters to the planned smart solutions.