The Secret Office is a special unit responsible for the broadly understood protection of secret and top secret data.
It is subordinated to the secretary for the protection of classified information, and specialized and authorized security personnel are responsible for its operation. In order to create this type of cell, we are obliged to implement appropriate physical security measures so that access to secret offices and sensitive data stored there is strictly controlled. Our goal is to ensure the security of secret information so that it does not fall into the wrong hands.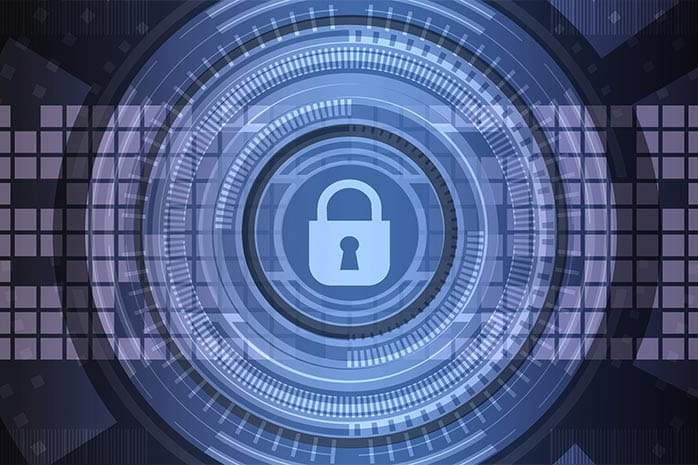 Two-way access control system to the office premises
Securing secret offices consists in selecting appropriate security systems, thanks to which we will be able to have full control over access to protected classified materials. Securing the secret office consists in full control of entrances and exits (two-sidedaccess control system) of persons admitted to stay in the secret registry.
Monitoring and alarm system for secret offices
In addition to access control systems, cctv monitoring is used in secret offices. Video surveillance system with image registration, only for observation of the entrance door to the office premises. Dedicated monitoring – visual preview of the interior of the room with video recording, and quick response alarm systems in case of unauthorized intrusion, thanks to panic buttons. Thanks to the use of seismic sensors reacting to vibrations or changing pressure on the walls or ceiling, we will be notified of any attempts to enter the room by force. We will also be able to detect undesirable movements within the secured facility using microwave motion sensors or passive infrared sensors. We additionally secure windows and doors with magnetic sensors. All devices used to protect secret offices must have valid certificates of admission and required approvals.
Physical protection and fire protection system in the secret office
The alarm system in the secret registry must be connected directly to the relevant security services, providing several independent routes of communication with the physical security. Our company provides comprehensive security of the secret office, including fire protection. The fire protection system will alert the fire brigade and physical security in the event of a fire in the room. Thanks to a sufficiently quick response, we will be able to protect secret data from damage resulting from a fire.
Standards and laws
Security services for secret offices provided by our company comply with and strictly comply with the requirements of applicable standards, laws and regulations:
Act of 5 August 2010 on the protection of classified information (Journal of Laws of 2010, No. 182, item 1228);
Regulation of the Council of Ministers of 29 May 2012 on physical security measures used to secure classified information – (Journal of Laws of 2012, No. 0, item 683);
Regulation of the Council of Ministers of 7 December 2011 on the organization and operation of secret offices and the method and mode of processing classified information (Journal of Laws of 2011, No. 276, item 1631);
Regulation of the Council of Ministers of May 29, 2012;
PN-EN 1667 – windows, doors, blinds. Burglar resistance.
Requirements and classification.;
PN-EN 14450 – Rooms and devices for storing values.
Requirements, classification and testing methods of resistance to burglary. Safe containers and cabinets.
PN-EN 1300 – Rooms and devices for storing values. Classification of locks with a high degree of security from the point of view of resistance to unauthorized opening.
PN-EN 50131-1 – Alarm systems. Burglary and assault alarm systems.
PN-EN 50133-1 – Alarm systems. Access control systems. Part 1: System Requirements.
PN-EN 12209 – Building hardware. Locks. Mechanical locks with catches. Requirements and test methods.
PN-EN 1143-1 – Rooms and devices for storing values. Requirements, classification and methods of testing resistance to burglary. Part 1: Cabinets, ATM cabinets, rooms and doors to rooms.